After a load of grief fitting the custom starter motor, which entailed machining the engine block , the billet mounts for the starter and the adaptor plate to get the bloody thing to fit and work , and a 5 week wait for my electric water pump from America things are moving again.
New stainless steel water pipes fitted front to rear, and new big bore copper fuel line. Its calculated we need 540 ltr/min so investigating that at the moment. Any body recommend anything? Do I need a swirl pot?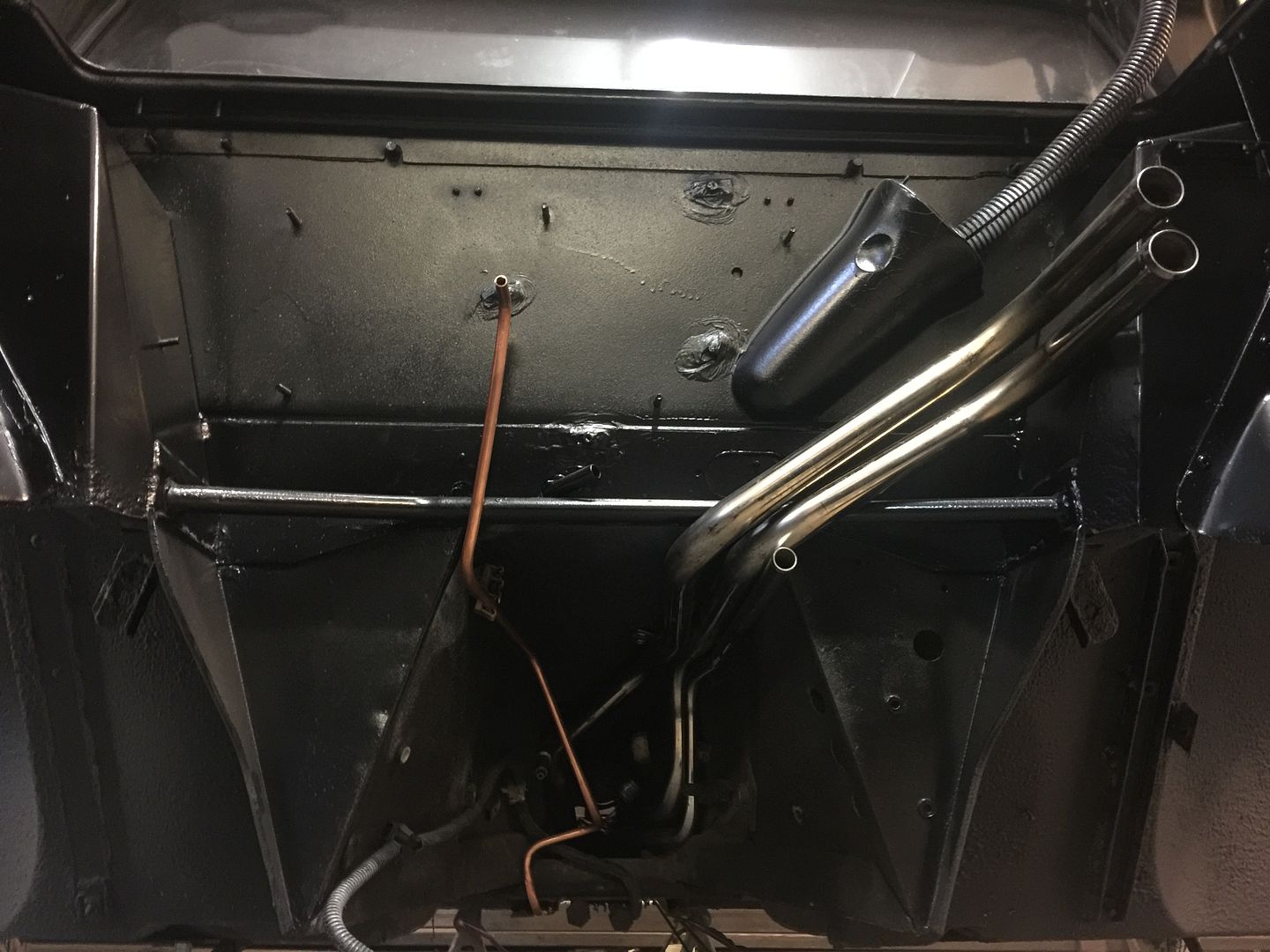 Electric pump fitted - really nice quality bit of kit apparently worth 20 bhp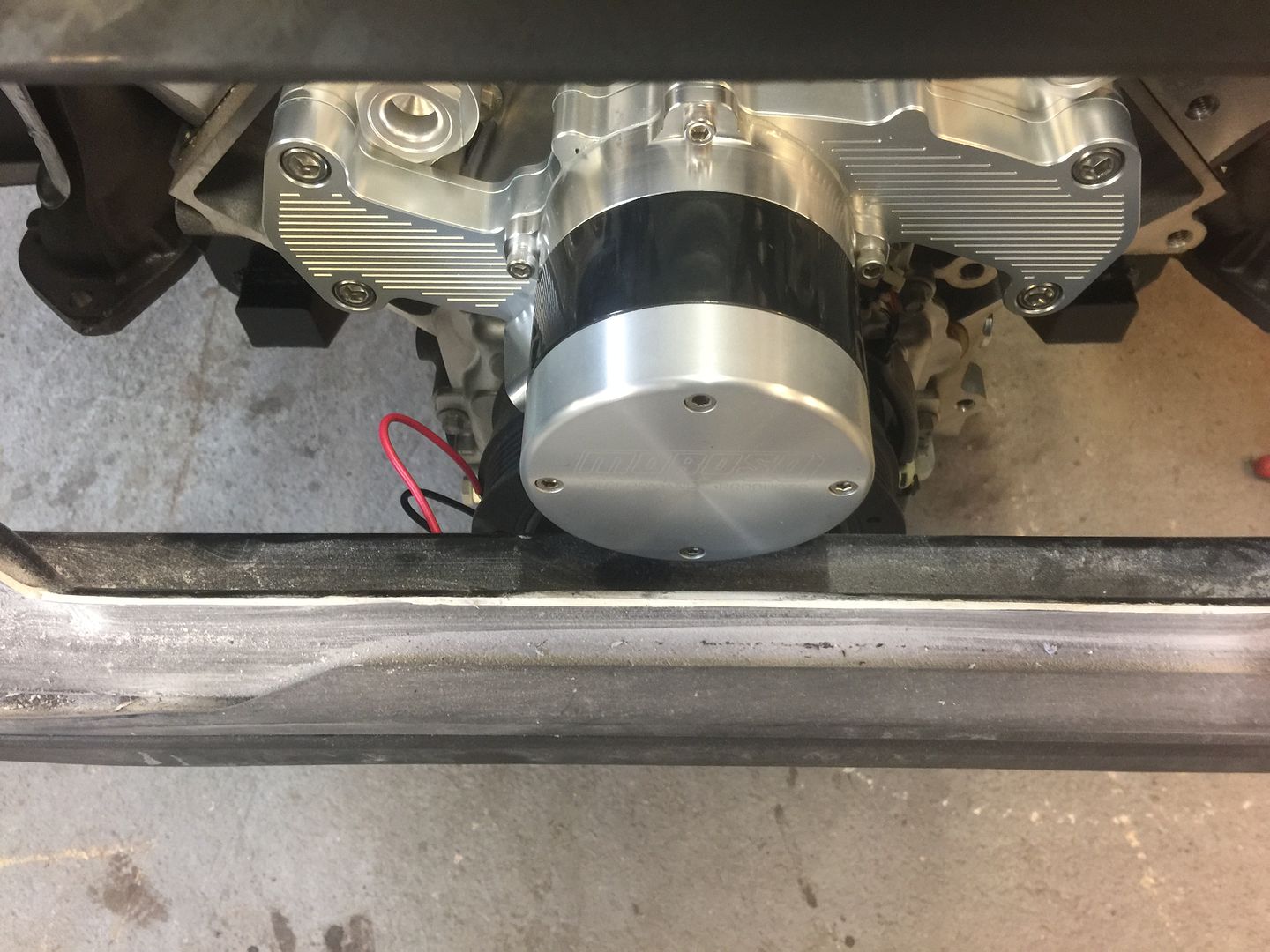 Mounts are finished and at the powder coaters. Hopefully be bolted in the car next week ready to wire up.
Springs are now here, quite a trick set up, have shamelessly copied JL Engineerings set up. Coil over with adjustable platforms and helper springs.